Recovering from a Penguin Penalty with DeepCrawl
Are Your Backlinks Optimized
Backlinks remain an extremely important Google ranking factor. According to Brian Dean's analysis of 1 million Google searches, the number of domains linking to a page correlates with rankings more than any other factor.
Audit All Your Backlinks
Backlink data sources such as Majestic or ahrefs all have their own sample and are not always up to date. Hence, in order to get a complete overview you need to aggregate your backlink data from every backlink source. Establish if they are live or not and see if they have a nofollow directive or not. This allows you to remove any bad backlinks.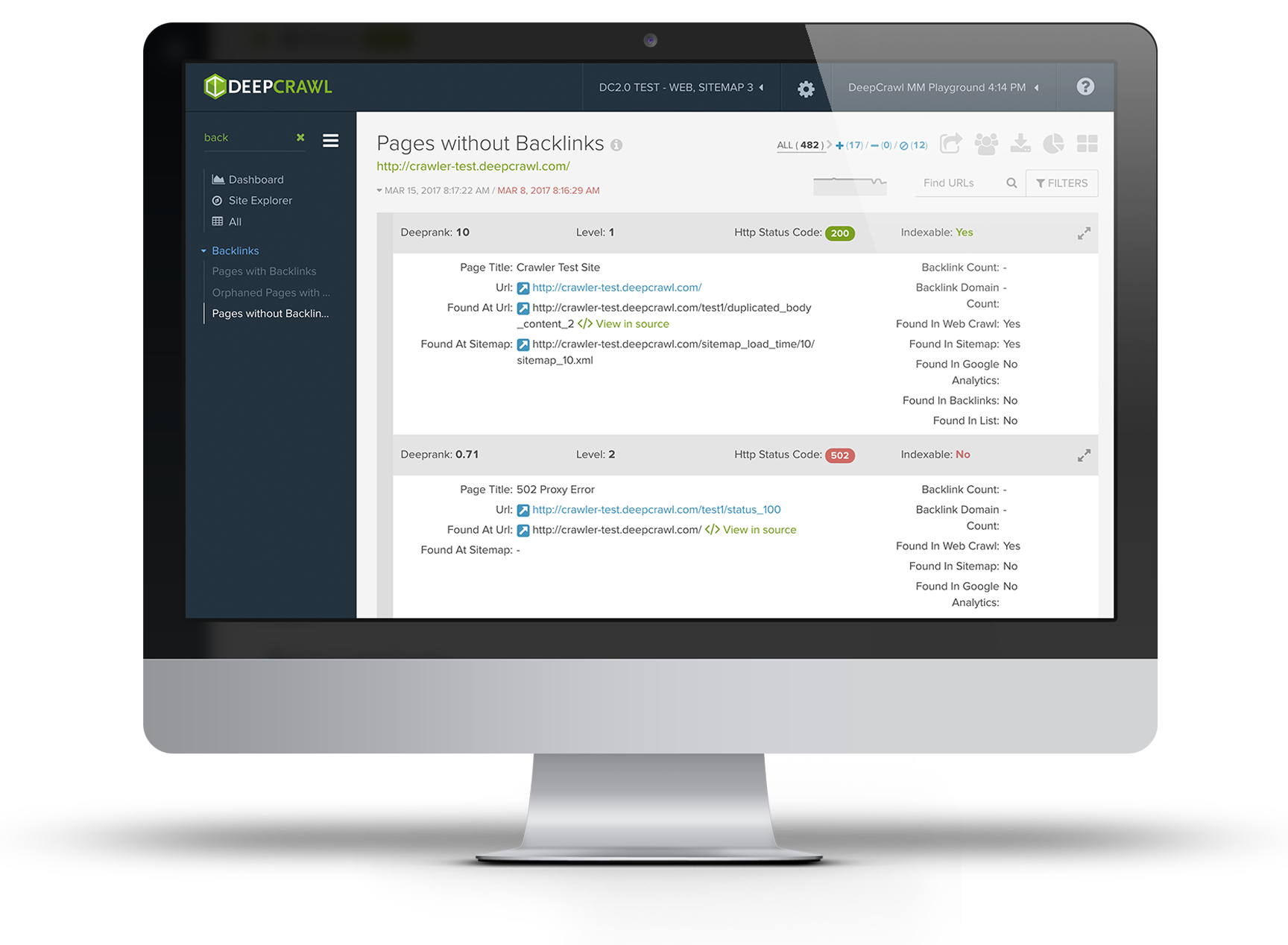 Benchmark Your Backlinks
Similar to performing a backlink audit of your own site, when performing a competitor backlink audit, you want to aggregate your individual competitors backlink data from every backlink source. This tells you which competitor backlinks are live or not, providing you with better backlinks to link to. Backlink domains found across two or more competitors are highly likely to have content that is related to your product or service. Hence good ones to poach!